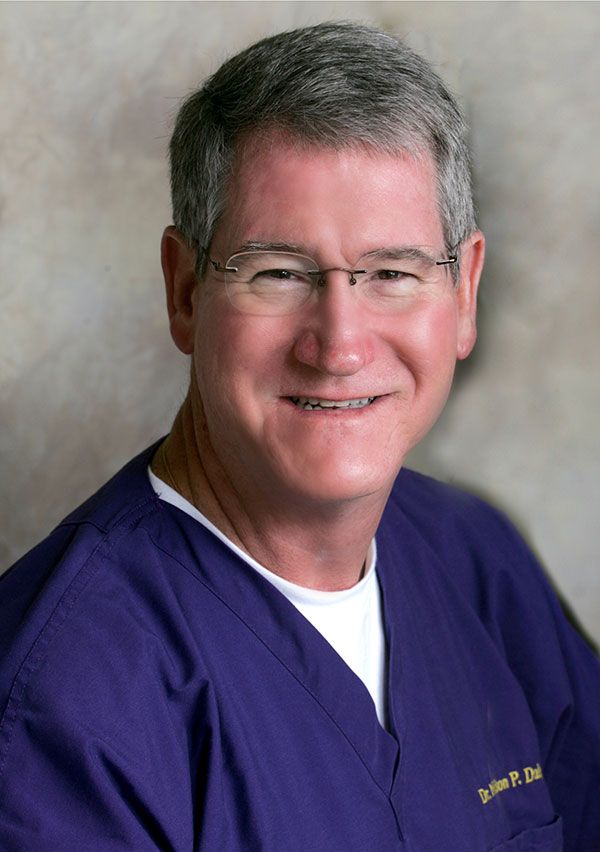 Dr. Nelson Daly received undergraduate degrees from both Louisiana State University and the University of New Orleans. He received his Doctorate in Dental Surgery from LSUSD in 1993, and completed his General Practice Residency at the Veteran's Administration Hospital in New Orleans, LA in 1994. In private practice since completing his residency, he married Dr. Sally Bowie Daly, also a graduate of LSUSD. Together they have two practices, one a general dentistry practice in Baton Rouge, and the other, Fleur de Lis Dental, which serves nursing homes across the state.

In 2008, Dr. Nelson Daly completed the Medical College of Georgia and AAID Implant Maxi Course. Since that time he was instrumental in forming the Advanced Dental Implant Studies with Dr. Ed Mills and the Atlanta Center for Advanced Dental Education and has continued since. He has been awarded an Associate Fellow in the Academy of Dentistry International. He is active in the Greater Baton Rouge Dental Association, The Louisiana Dental Association, and the American Dental Association in many capacities from Committee Member, to Officer, to Board of Director, and is past President of the Louisiana Dental Association. He was a founder and past President of the Baton Rouge Community Clinic.

He has practiced with an Associate, Dr. Ann Cook, since moving into a new office in 2005. Together, they practice state of the art dentistry utilizing CEREC, Invisalign, Implant placement and associated soft and hard tissue surgery, digital radiography, Sirona digital CBCT scanning, Laser surgery with Diode and CO2 lasers, Intra and extraoral digital photography, laser-diagnodent, Zoom, and others.
Dr. Daly's Origin
Just like the unique culture of Louisiana, The Louisiana Center for Restorative Dentistry has also developed a culture all its own. Our patient care and customer service are renowned in Baton Rouge and South Louisiana. Patients of The Louisiana Center for Restorative Dentistry enjoy gifts such as plastic cups, koozies, coffee mugs with a can of chicken noodle soup, lip gloss after a completed dental appointment, and flowers to our clients for referrals. Dr. Daly's years of experience also lends attention to such intricate details of providing magnifying glasses for elderly patients to aid in reading pamphlets, sunglasses for patients in sunny rooms, relaxing music to help you relax while you're in for a visit, and headphones to drown out the sound of tools at work. We also offer warm neck wraps with aromatherapy and paraffin wax for your hands.